Made in the Midlands enjoy historic dinner at House of Lords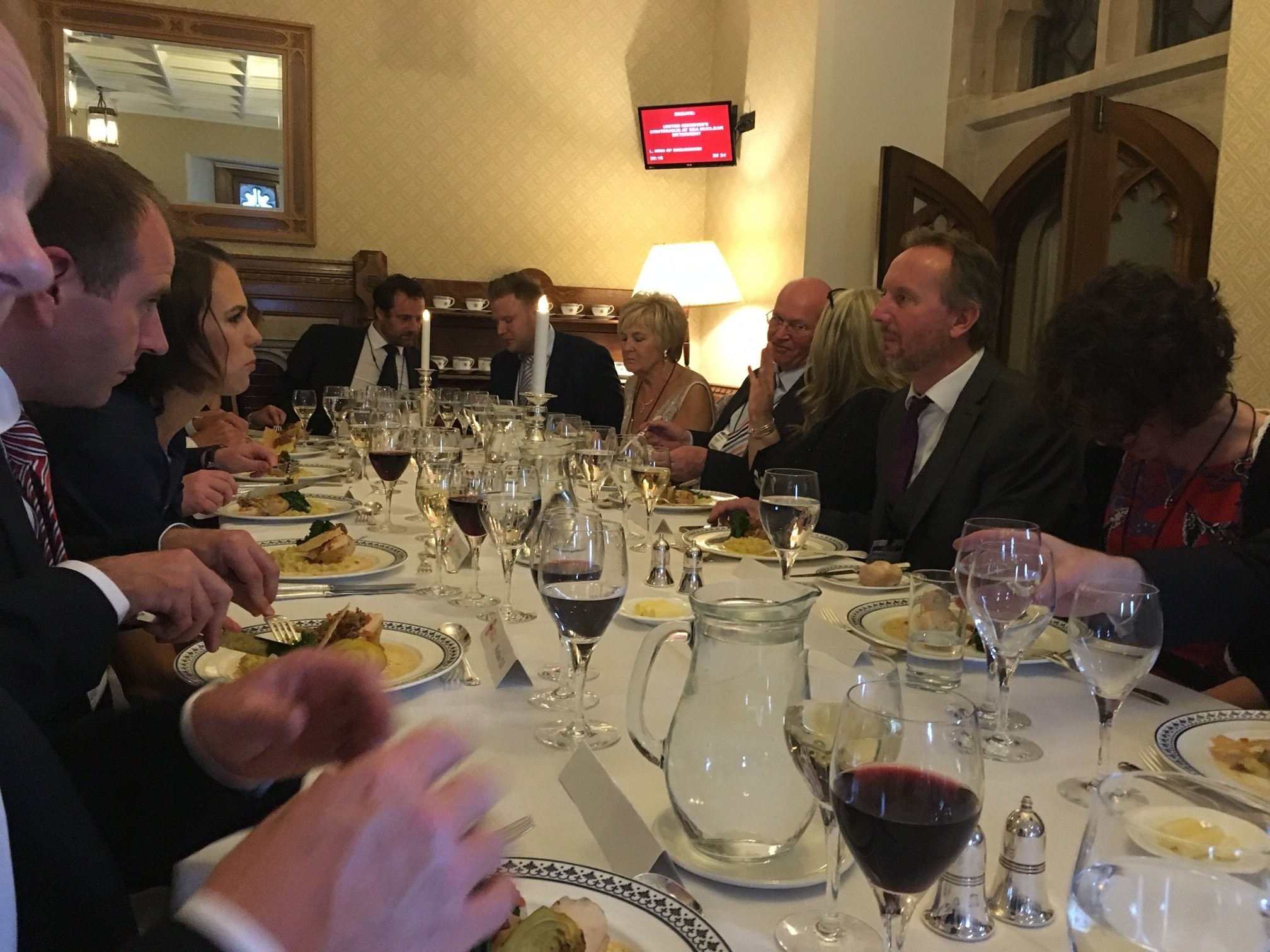 Made in the Midlands were honoured to have recently been invited to enjoy dinner in the Home Room of the House of Lords, Westminster by The Baroness Burt of Solihull.
Made in the Midlands were joined on this special occasion with a representation from our Patrons, Gold members and a selective of our West and East Midlands council members. Upon arrival, guests joined together on the terrace situated outside the Home Room for glasses of wine and networking.
Following the brief introduction to the Home Room, Baroness Burt welcomed all of the guests to the House of Lords. Afterwards, Baroness Burt made a variety of comments detailing her thoughts of the current political and economic landscape following the United Kingdom's decision to vote for a Brexit from the European Union.
Made in the Midlands CEO, Jason Pitt stated: "We would like to thank The Baroness Burt of Solihull for facilitating this fantastic trip to the House of Lords. This is a landmark occasion for Made in the Midlands and we sincerely hope that our selection of Patrons, Gold and Council members enjoyed this brilliant evening."
The visit took place on a crucial day for the future of British politics, as Theresa May was officially announced as the Leader of the Conservative Party and the Prime Minister of the United Kingdom. The new PM was settling in only a few doors away from the Home Room dinner.
Due to the importance of the occasion, Baroness Burt said: "It was a great evening with Made in the Midlands members and what a pleasure it was to hold such an event which celebrated what is best in British industry from the heart of Britain itself. I would like to encourage Made in the Midlands members to get in touch with me if I can be of assistance."
Guests were treated to a variety of delicious dishes prepared and presented in the highest standard of quality. The overall organisation of the dinner was perfect, as guests were treated to an unforgettable evening inside the second chamber of the United Kingdom's Parliament.
Made in the Midlands President, Christopher Greenough said: "It was great to catch up with everybody last night. It was a fantastic evening, and really opportune to be in Westminster on a very historic day."
Malthouse Engineering's Managing Director, Roy Taylor concluded: "Sheila and I would like to say what a joy it was to be at the dinner at the House of Lords. How smart it was of MIM to organise such a historic date for the event alongside Theresa May and good weather! Everything was perfectly organised and of the highest standard."