Made in the Midlands biggest breakfast morning attracts 100 members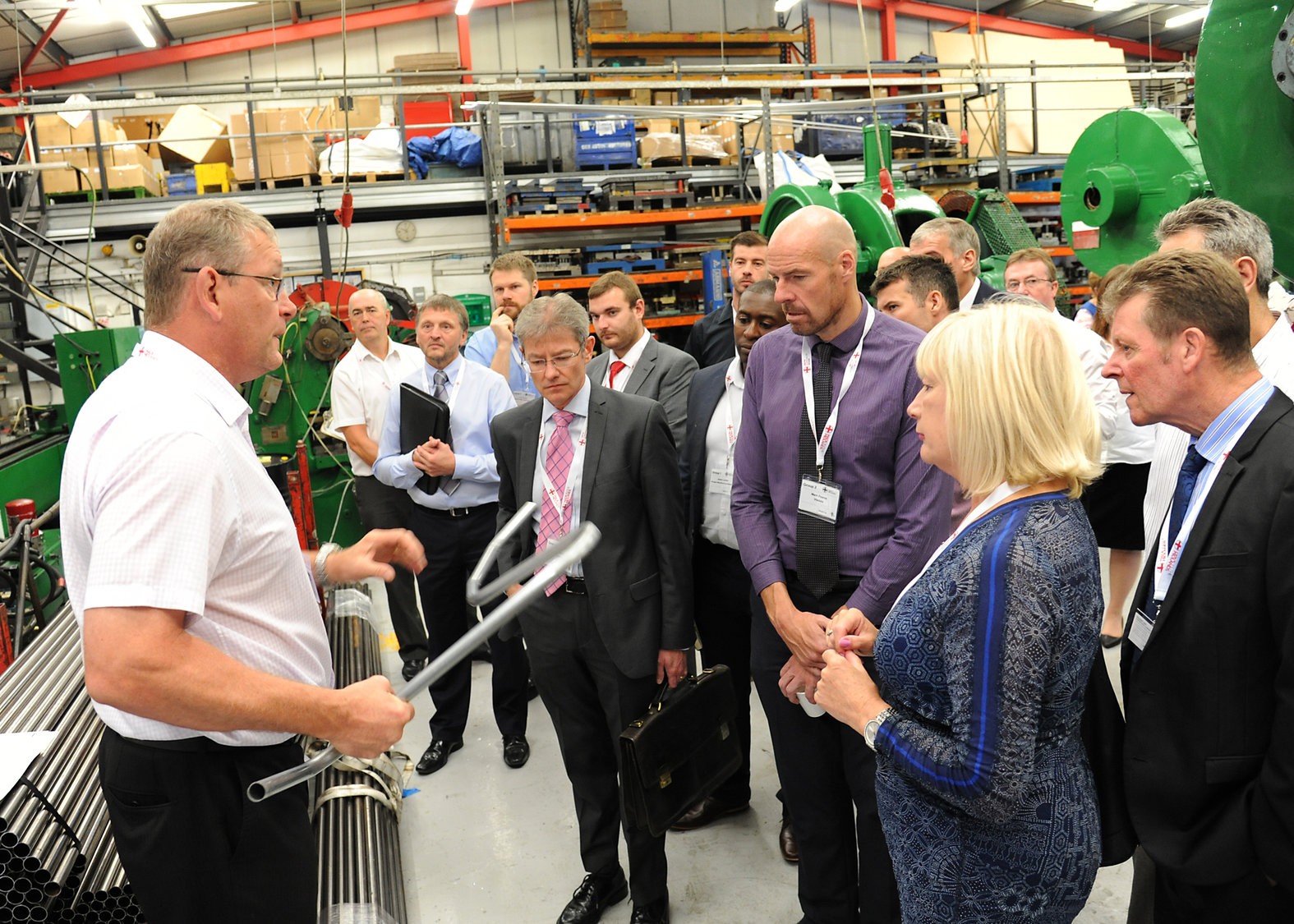 The latest Made in the Midlands breakfast networking event hosted by Threeway Pressings, Tipton saw 100 representatives from the Midlands manufacturing sector visit their premises.
Threeway's attendance record comfortably surpassed the previous breakfast event record of 71 attendees. Whilst sections of the government remain out of control, Midlands manufacturers remain passionate about coming together and strengthening their ties within the sector. Breakfast events provide our members with a fantastic opportunity to meet MD's and CEO's of local manufacturing companies with a view to creating new business.
With such a large crowd of Midland manufacturers, Threeway Pressings Managing Director, Phil Stanley presented all of his company capabilities to his guests with a compilation video. On social media, guests tweeted out their delight with the event, as Pemberton Engineering said: "Superb breakfast networking event @threewaypress this morning. Phil Stanley giving an inspired talk on their products and facilities."
Furthermore, adi Group tweeted: "Great to be at @threewaypress today for the @madeinthemids Breakfast Morning. Enjoying it so far. #ukmfg #MiMFamily." One of Made in the Midlands newest members this year, Bracebridge Engineering tweeted: "Thanks to @threewaypress for a fantastic breakfast morning today with @madeinthemids #ukmfg."
Additionally, Stanley expressed his delight at welcoming over 100 representatives of the manufacturing sector to his factory, as he explained: "It's been fantastic to see so many people come. We would like to thank everyone, as we've had manufacturers from everywhere in the Midlands come and join us. We are overwhelmed with the support we've had today."
The majority of Made in the Midlands members were previously aware of Threeway's manufacturing capabilities, yet their breakfast event helped to uncover their other capabilities and products. Threeway have been strengthening the company's own brands of gardening products and photographic darkroom equipment, tripods and studio lighting. The Threeway Group includes: Threeway Pressings, TISA Injection Mouldings Ltd, Bullbarrow, Spyrabase and Brilliant Garden Products.
After uncovering all of these additional products at their breakfast event, Stanley explained: "I think people may have been skeptical that we just do press work and injection moulding, but what they didn't know is how we finish it off. They also didn't know that we export all over the world as well. So from that side of the scale, it's been fantastic, it's been very good that people can see what we do."
To learn more about Made in the Midlands and how we are helping to change the perception of manufacturing visit us online www.madeinthemidlands.com